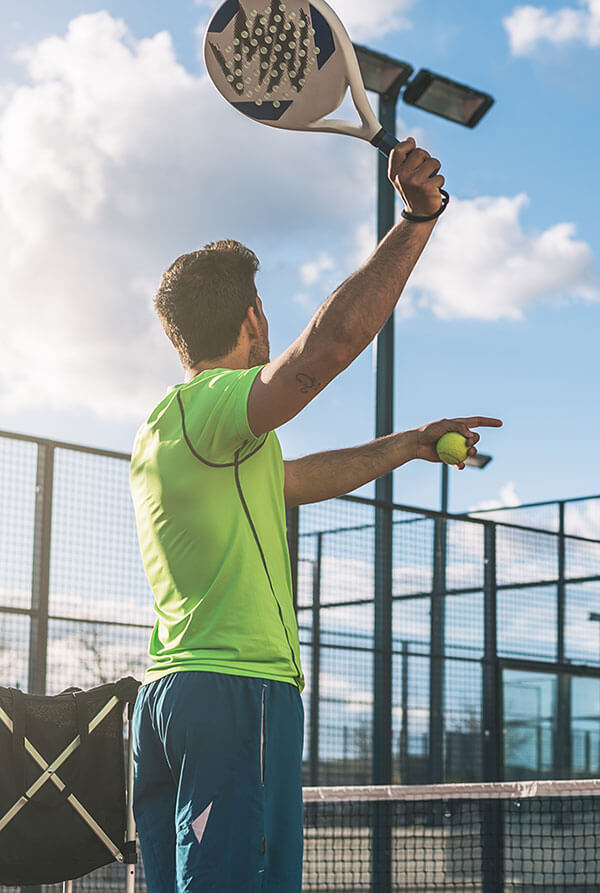 One of the main characteristics of padel, as practiced by aficionados everywhere, is that it is easy to learn and to make quick progress to reach a level that allows you to just play and enjoy. In addition to being a very social sport, padel is also a sport that encourages competition at all levels, a sport in which male and female players regularly participate in tournaments.
Whether you are playing on your own or in an organized format, a proper padel training plan will help improve your match performance and leave you highly satisfied with your game.
Padel takes place on a small court which demands short, fast and explosive movements. As such, you need speed, power, and the ability to accelerate and decelerate quickly. You also need good coordination and flexibility, and the ability to make quick decisions.
This sport is played with a special tool, the padel racket, and playing with a racket requires technique, something that players must work hard at to build up. When played in pairs against direct rivals, padel requires tactics that allow the player to anticipate their opponents' moves.
A comprehensive training plan for padel players must include:
- physical training plan
- technical training plan
- tactical training plan
- psychological training plan